Shooting Range Tips: How to Improve Your Skills & Stay Safe
Going to a shooting range is a fun diversion that many gun enthusiasts enjoy. Practicing your shot and shooting at targets is a great experience! If you are a beginner you may be wondering – what can I do to improve my skills and stay safe at the shooting range?
Experienced shooters know that becoming an expert requires a lot of practice! Read on as we discuss the best techniques for improving your shooting skills at the range, as well as safety tips that you should practice.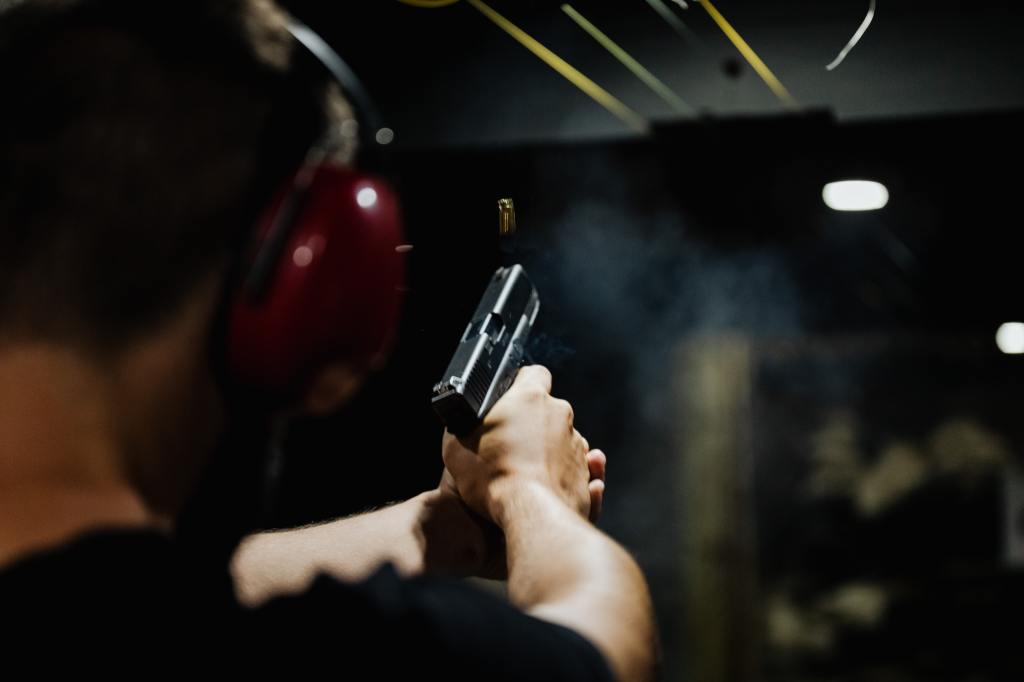 Best Techniques to Improve Shooting Range Accuracy as a Novice
Familiarize Yourself With Your Guns
If you want to improve your shooting skills, it's important to learn how to use one or two firearms in more detail. Invest in your own personal weapon and spend time getting to know how it operates and getting a feel for it. Switching guns all the time will make it more difficult for you to improve your skills.
Focus on Accuracy
To work on your shooting accuracy, practice hitting your target consistently in the same spots. Start with a close target and see if you can keep your shots close together. As your shooting accuracy improves, you can move the target further away.
Practice Pulling the Trigger
How you pull your trigger can actually impact how straight you are able to shoot. Learn the best techniques for trigger control and practice them to improve your shooting. In general, it's important to pull the trigger slowly and firmly and don't move your firearm as you pull.
Watch Your Stance
Your stance while shooting is important, and it can impact your ability to hit your target. Stand with your feet shoulder width apart. Right hand shooters should have their left foot slightly forward and their right foot slightly backward.
Remain Humble
Don't overestimate how good you are at shooting. Have an attitude of being teachable and always wanting to learn more. The second you think you've got it down pat, you'll realize that you're making mistakes.
Slow Down and Do it Right
Don't rush through the process! Be sure to slow down and take your time shooting. Think about your trigger pull, your aim, and your stance. By doing this, you can work on improving your skills.
Try Dry Fire Practice
Dry fire practice is when you practice shooting your gun without any live ammo in it. This allows you to focus on your stance, your trigger pull, and your aim.
Practice Consistently
To become a more skilled shooter, you'll need to perform these skills over and over again, forming muscle memory. Practice as much as you can until it becomes second nature!
Try Different Drills
Don't always use the same drills when you are practicing shooting. Try a variety of different exercises to build your skill set and keep you from getting bored.
Know When to Take a Break
When you start to get tired or aren't getting anything else out of your shooting practice session, don't hesitate to take a break or call it a day. Part of getting better is knowing when to step away and come back later.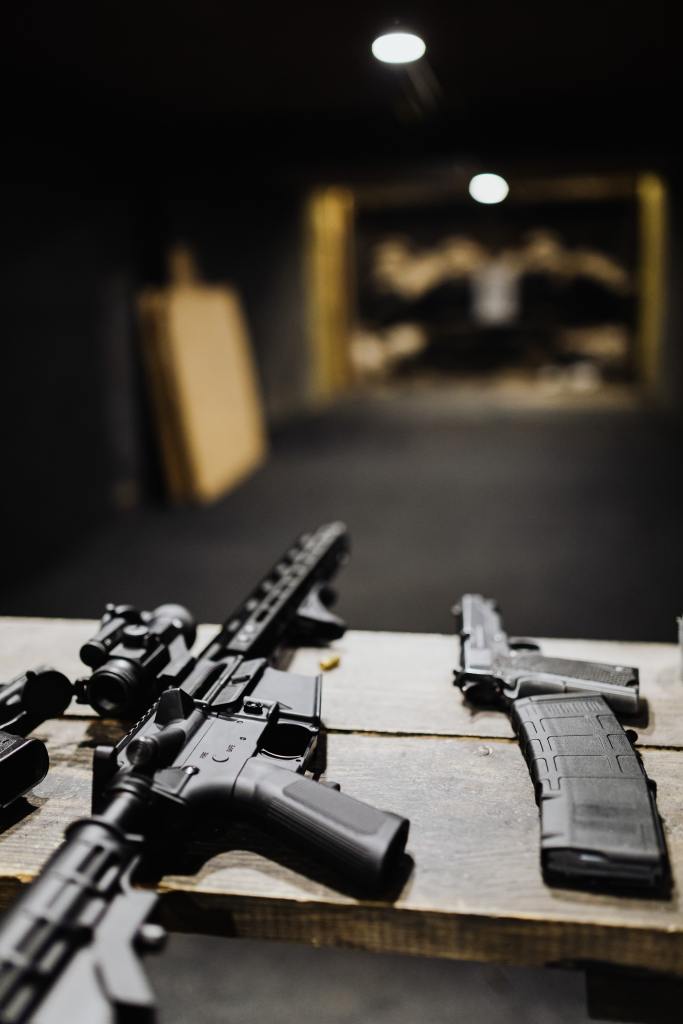 10 Shooting Drills and Exercises
There are shooting drills and exercises that you can practice in order to improve your shooting accuracy. Here are ten basic drills that you can try:
One and Two Shots with a Scan
Start in the high-ready or low-ready position. Take one or two shots at the target and keep your sights on the target after the shot to ensure follow-through. End the drill by scanning and assessing.
Single Shot With a Scan
On a signal, the shooter should draw their weapon and take one shot at the target, keeping their sight on the target for follow-through. End the drill by scanning and assessing.
Single Shot with a Scan from the Holster
On the signal, draw your gun from the holster and take one shot at the target, keeping your sight on the target for follow-through. End the drill by scanning and assessing.
1-Reload-1
If you are using a pistol, draw your weapon from your holster. If you are using a rifle, draw it from the low-ready or high-ready. Fire one shot. Then, change your magazine and re-engage your target.
Then, complete a tactical reload using both hands and repeat the drill.
2 Shots with a Scan from the Holster
This is a great drill to practice for a life-threatening situation. Draw your gun from the holster and take two shots at the target. Keep your eye on the target for follow-through and end the drill by scanning and assessing.
Brass on the Front Sight
Place a spent brass casing or a coin on top of your pistol's front sight. When you pull the trigger, this item should remain in place. This will help you practice your trigger press.
Pencil Drill
Place a pencil on the web of your hand between your thumb and trigger finger. The eraser should touch the trigger finger. Press the trigger straight to the rear. The pencil will help you judge if you are doing this correctly.
Trigger Prep/Slack Out
Most guns have stock triggers that have some slack. To practice your accuracy and trigger control, remove the slack out when getting ready to shoot. This will minimize extra movement when you press the trigger.
Bench Shooting
This drill can help you understand sight alignment and sight picture. Sit on a bench with your arms resting on a shooting bag. Get proper sight alignment and sight picture. Slowly and carefully fire shots with the intent of having perfect sights throughout the process.
Ragged Hole Drill
This drill is great for beginners! From 3, 5, or 7 yards away from your target, slowly fire three to five rounds into a single small point on your target. Do this slowly and always use the same point of aim. If you do this correctly, you should end up with just one hole in your target.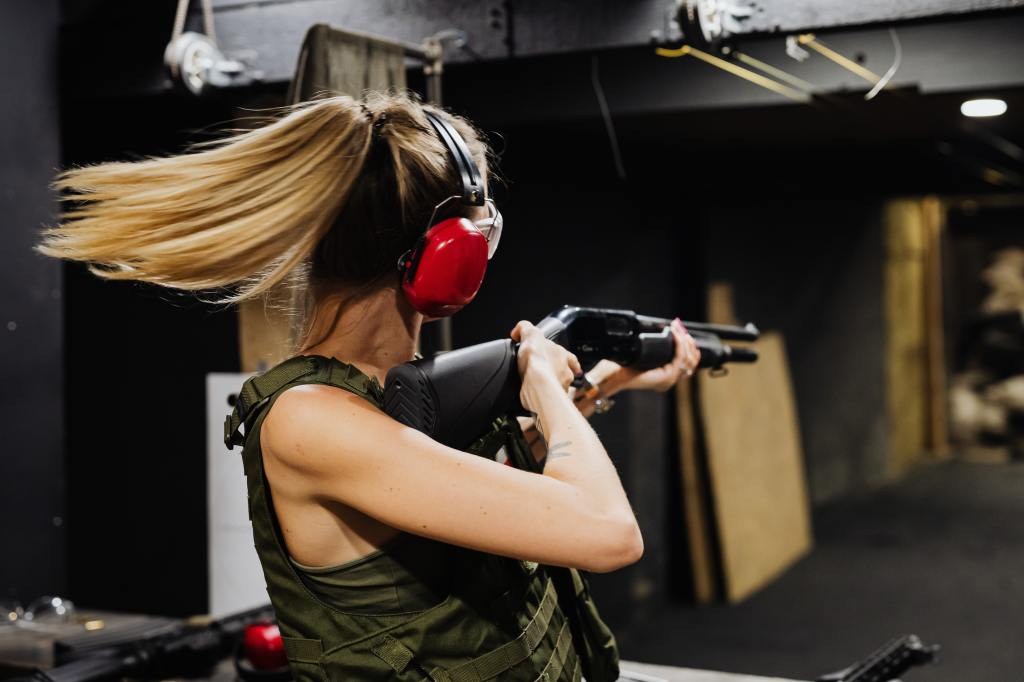 Maintaining Your Firearm
An important part of gun safety is maintaining your firearms properly. A lot of this has to do with following the proper cleaning procedures for a gun. Read on for a discussion of how to properly maintain your guns!
Read the Manual
Reading through your gun manual is very important. This manual will teach you how to properly arm and disarm the gun, how to clean the gun and keep it functioning, and more. It will also show you how to assemble and disassemble your gun for cleaning.
Unload the Gun
It's important that you always unload your gun when it is not in use. You should also fire your gun at the range every few weeks to make sure it's functioning properly.
Use the Right Supplies
Don't try to create your own cleaning solution. There are products that are created to clean, lubricate, and protect your guns. These are the safest options when it comes to taking care of your weapon.
Inspect Your Guns
Before and after every use, be sure to carefully inspect your guns for any debris and dust that need to be removed. This ensures that they stay in tip top condition.
Remove Debris
Be sure to properly clean your guns to remove any debris that has built up. Use the proper tools and equipment to clean your gun, and be sure to clean it gently to avoid damage.
Lightly Grease Your Gun
Using a small amount of anti-corrosion oil on your gun can keep the parts from getting stuck. Check your owner's manual to learn which grease can be used with your gun.
Wipe Down Your Gun
Wipe down the external part of your gun carefully, using a rag soaked with gun oil. While wiping, be sure to check for loose screws or stocks.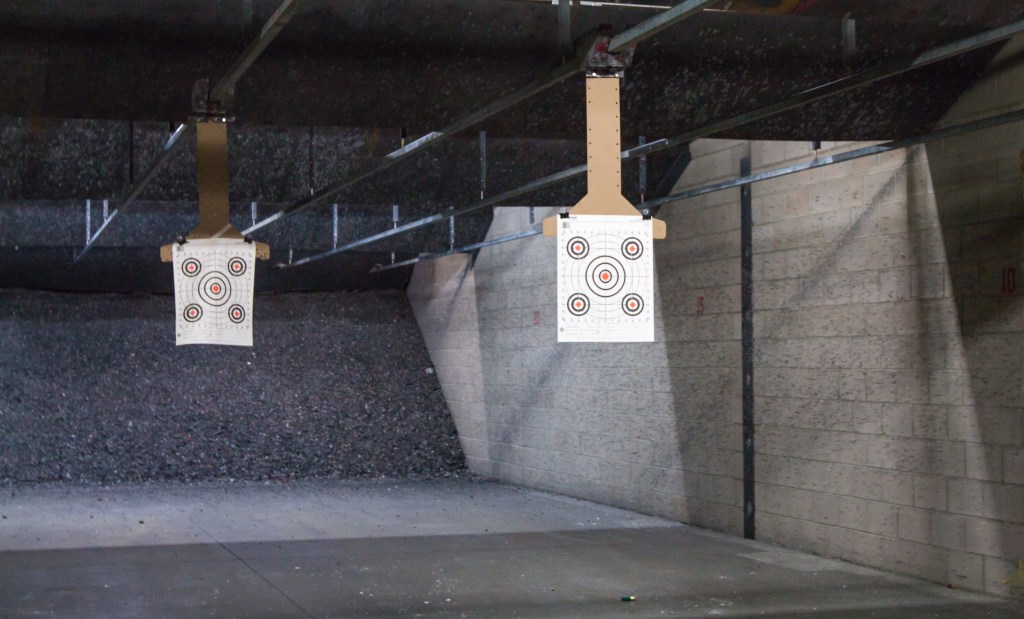 FAQs
What should I wear to the shooting range?
Check with your shooting range to find out if there is a dress code. Have a specific set of comfortable range clothes, as lead from the air can get stuck in the fibers. Always wear ear and eye protection and a hat.
Can I rent firearms at the shooting range?
Yes, you can rent firearms at a shooting range.
How can I improve my accuracy at the shooting range?
You can improve your accuracy with lots of practice! Be sure to try shooting drills to help you get better at shooting.
What should I do if I encounter a malfunction with my firearm?
If your firearm malfunctions, be careful not to point it at anything or anyone you don't want to shoot. The Range Safety Officer is available to help you should your gun malfunction.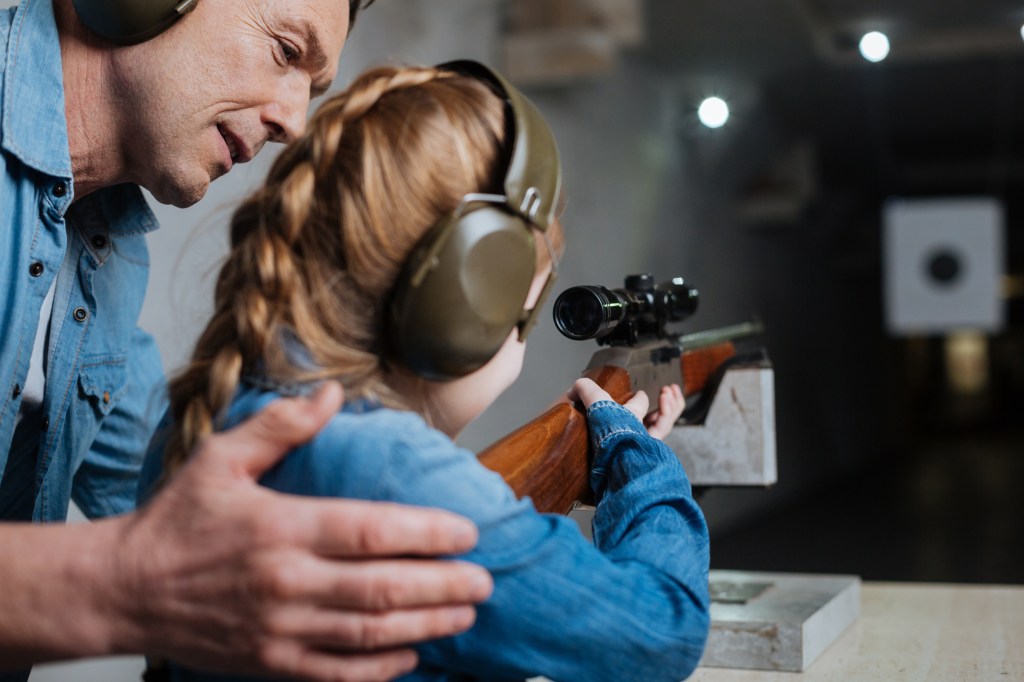 Sources
https://bellevuegunclub.com/10-ways-to-improve-at-the-shooting-range/
https://www.leatherman.com/blogeveryday7-tips-for-properly-maintaining-your-gun
https://tacticalhyve.com/shooting-drills-the-ultimate-list/
https://www.nrawomen.com/content/the-dos-and-don-ts-of-gun-range-attire/