Gun Museums & Collections to Visit in 2023
For many gun enthusiasts, it's not enough just to enjoy their own personal collection of guns. It can be an exciting experience to view a collection of firearms on display at a museum – and it also provides an opportunity to learn the history behind those weapons.
Fortunately for gun lovers, there are plenty of museums across the United States that specialize in the history of firearms. Follow along with us as we discuss the top fifteen gun museums that you can visit in this country.
Brief History of Firearms
The history of firearms began in China in the ninth and tenth century. They invented "fire spurting lances," which held gunpowder inside of a metal or bamboo rod. These early weapons gave way to the hand cannon, which was comprised of a long barrel. The user had to light the flame to set the projectile into motion.
As the use of these early weapons spread throughout other countries, many changes and adjustments were made, which eventually led to the invention of modern guns, such as handguns, machine guns, assault rifles, and more.
Top 15 Gun Museums Across the United States
Across the United States there are plenty of museums where gun collectors and history buffs can look at firearms exhibits – and learn more about the past. Read on as we explore 15 of the top gun museums in the country.
National Firearms Museum
The National Firearms Museum is one of the largest gun museums in the world. It is located in Fairfax, Virginia and it has around 2,700 items in its collection. The museum itself is comprised of 15 galleries, with each one representing a period of the history of firearms development. The museum spans a period of about 600 years, from the early matchlock guns to more current designs.
NRA National Sporting Arms Museum
The NRA National Sporting Arms Museum houses over one thousand historical firearms and features the history of hunting, conservation, and freedom. The 75,000 square foot space is located in Springfield, Missouri. Admission to this museum is free!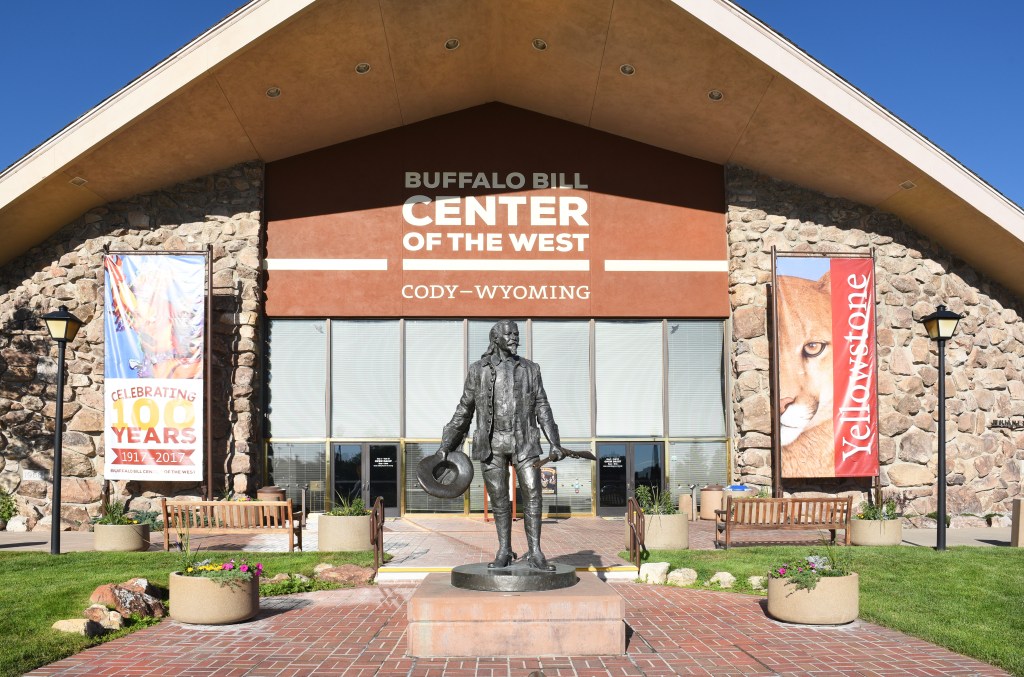 Cody Firearms Museum
Also known as the Buffalo Bill Historical Center, the Cody Firearms Museum is located in Cody, Wyoming. The name comes from a famous showman of the Old West, Buffalo Bill Cody. The museum includes the Winchester Collection, an important collection that was transferred from New Haven, Connecticut. The Buffalo Bill Center also has a research archive for firearms collectors.
John M. Browning Museum
The John M. Browning Museum is located in Ogden, Utah. The museum focuses on the designs of John Moses Browning, a firearms genius, and his descendants. This collection includes everything – pistols, shotguns, machine guns, and canons. John Browning's first workshop has been recreated as an exhibit.
Autry National Center
Located in Los Angeles, California, this museum was named after the cowboy singer and actor Gene Autry. This museum provides a vast education and focuses on the past and present culture of the western United States. The exhibit includes a large gun collection from the Wild West, including revolvers and lever-action rifles. It also contains the second largest collection of American Indian artifacts in the country.
Museum of American History
This museum is located on The Mall in Washington D.C. and it features multiple display sections of firearms. The military wing contains several interesting displays. This is a great place for firearms enthusiasts to visit.
The Metropolitan Museum of Art
A popular museum in New York City, "the Met" has a collection of militaria in its Arms and Armor Room. This must-see exhibit contains armament as well as military-grade hardware from multiple historical periods.
The Davis Arms and Historical Museum
Located in Claremore, Oklahoma, the Davis Museum is the largest privately owned gun collection in the world. The facility has over 50,000 items on display, which include artifacts from the Wild West, German beer steins, edged weapons, and more. There are 13,000 guns on display at this museum.
Colonial Williamsburg
This complex teaches visitors how people used to live in Colonial Williamsburg from the late 1600s through the Revolutionary War. Firearms played a big role in their lives. There is a restored Magazine building, which is where colonial firearms and munitions were kept. There is also a rebuilt Anderson Armory, which originally helped to arm the patriots for the Revolutionary War.
Virginia Military Institute Museum
Located in Lexington, Virginia, the VMI Museum showcases a variety of donations by alumni. They have a large collection of firearms that include standard military issued firearms of the past and present.
Winchester Gun Museum
Also known as the American Firearms Museum, this one is located in San Jose, California in a building that was once the residence of Sarah Winchester, William Wirt Winchester's widow. While the museum itself is more focused on Sarah, firearms collectors may be interested in stories about the Winchester family.
Frazier Historical Arms Museum
Visitors to this museum, located in Louisville, Kentucky, can feast their eyes on Teddy Roosevelt's "Big Stick," Geronimo's bow and arrows, and a flintlock hunting rifle that belonged to George Washington. It contains an assortment of notable historical weapons and more.
Gettysburg National Military Park Museum
This museum, located in Gettysburg, Pennsylvania, has a vast collection of Civil War-era martial arms that came from both the Union and Confederate armies.
The Colt Firearms Museum
Named after the inventor, industrialist, and businessman Samuel Colt, this museum includes Samuel's collection of firearms, edged weapons, and armor.
The Rock Island Arsenal Museum
Located on Rock Island, Illinois, this museum has over 1,200 firearms and artifacts on display. This includes serial number 1 of the Model 1903 rifle as well as weapons used by the Sioux and Cheyenne at the Battle of Little Bighorn.
The Role of Gun Museums
Gun museums play a huge role in preserving the history and evolution of firearms. Their various displays give viewers a look at how firearms have evolved since their early inception. They also provide historical context, which offers a look at how these early weapons impacted the society that used them for protection. Firearms can almost be viewed as art, with their unique designs and variety of different mechanisms that have allowed them to function and evolve throughout history.
FAQs
How many guns are in the Cody Museum?
The Cody Museum has over 10,000 firearms and related artifacts.
What is the biggest privately owned gun museum in the USA?
The Davis Arms and Historical Museum in Claremore, Oklahoma is considered the largest privately owned gun collection in the entire world.
Sources
https://www.nrafamily.org/content/10-awesome-firearms-museums-your-family-will-love-1/
https://usaguncabinets.com/blog/2020/07/06/top-gun-museums-to-visit-theres-likely-one-near-you/